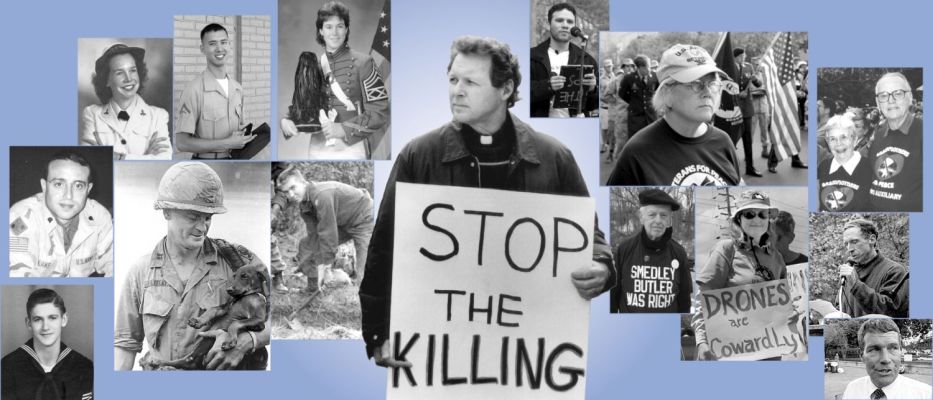 Our photo gallery introduces you to the amazing people who share their stories in
From Warriors to Resisters: U.S. Veterans on Terrorism.

Attribution for the photos is given when known, and many belong to the resisters
themselves. If one of these photos is yours and you would rather we not use it,
contact the site manager and it will be removed.